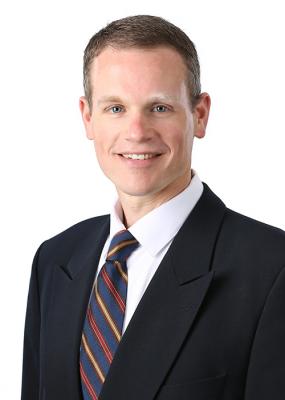 Todd Sharkey
President & Member: Education Committee
Sunrise Banks

Todd Sharkey is Chief Credit Officer at Sunrise Banks.  He has worked 15 years in various roles in commercial and business banking, which includes his time at his previous employers, Affinity Plus Federal Credit Union and Associated Bank.  Todd also has prior experience as a financial controller in the food manufacturing industry.
Todd has been involved in the Minnesota Chapter of the Risk Management Association since 2008.  He has been on the Board of Directors since 2013 and served as Treasurer between 2017 & 2021.  He was a previous Chair of the Education committee, has served on the Commercial Lending Academy sub-committee and is currently involved with the Education and Programming Committees.
He has a BA in Economics and Financial Management from the University of Minnesota-Morris and a MS in Applied Economics from the University of Wisconsin-Madison.  In his free time, Todd enjoys spending time with his wife and their 3 kids, reading non-fiction books/articles, fitness training, bicycling, as well as moonlighting as a trainer/mentor for aspiring credit analysts and commercial bankers.