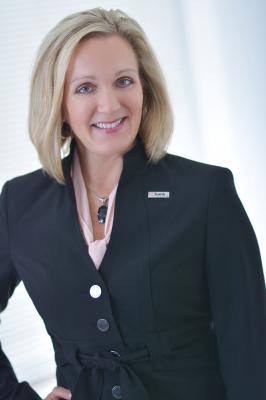 Robin Turner
Past President
U.S. Bank

Robin Turner is a risk management professional with 25 years of experience in banking.  She started her banking career in consumer product management at U.S. Bank and transitioned to a risk role in 2006.  She is currently a Senior Vice President responsible for operational risk oversight within Consumer and Business Banking at U.S. Bank.
Robin has been involved in the Minnesota Chapter of the Risk Management Association since 2010.  She has served as Secretary, Programming Chair, and President.  She has also served on the Women's Forum committee, which she co-launched in May of 2010, since its inception.  For the 2020/2021 term she will continue to support the Programming and Women's Forum Committees as well as Affiliation.
Robin also chairs U.S. Bank's Corporate Council for Junior Achievement of the Upper Midwest and serves as Advisor for the Women of Consumer and Business Banking, a leadership group whose mission is to support the growth and advancement of high potential women.  She is a 2017 graduate of the Pacific Coast Banking School Graduate School of Banking.