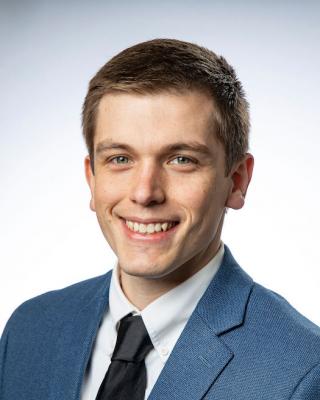 Paul Draper
Chair: Young Professionals & Co-Chair Communications
Amplio Economic Development Corporation

Paul Draper is a Credit Analyst at Amplio Economic Development Corporation (formerly SPEDCO), a certified development company authorized to provide SBA 504 financing for small businesses throughout Minnesota and 9 counties of Western Wisconsin. Paul has been with Amplio for 6 years, starting in Closing and Servicing and making the transition to Credit with his immediate goal to be a Loan Officer.
Paul joined the RMA, Minnesota Chapter Board of Directors during the 2019/2020 term and is looking forward to serving as Co-Chair of the Young Professionals and Communication Committees for the 2020/2021 term. Through the entertaining events and educational sessions, Paul hopes to make lasting connections with future leaders within financial services and, more specifically, risk management.
Paul has a B.A in Economics and Finance from Bethel University. As a young father Paul enjoys spending whatever free time he has chasing after his son, Charlie, in the back yard or at the park across the street. He also enjoys going for walks with Charlie and his wife, Kendall.