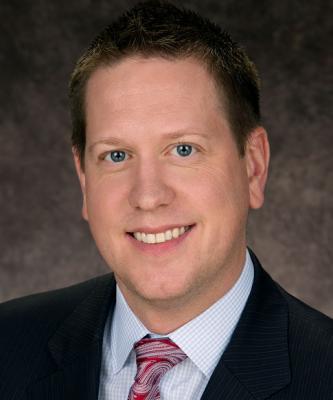 Andy Disch
President
Summit Financial Resources/North Mill Capital

Andy Disch is Senior Vice President of nationwide lending and business development for Summit Financial Resources/North Mill Capital providing Asset Based Lending from $100,0000 all the way up to $30MM to small to mid-sized businesses lending on accounts receivables, inventory and equipment. Andy has worked in working capital financing and collateral lending for the past 15 years. I truly love my job as every day it is something new. I get to meet with business owners and bankers, learning about all different types of industries and businesses.
Andy has been involved in the Minnesota Chapter of the Risk Management Association since May, 2012. He currently serves as President for the 2019/2020 term. Previous chapter roles include Young Professionals Chair, Secretary and Programming Chair. He's been serving on the Board of Directors since 2015.
Andy has a bachelor's degree in Finance from the University of St Thomas. Andy enjoys playing hockey, spending time with his wife, Jessica going to concerts, traveling, eating at new restaurants and spending time with their 3 amazing children Jordan, Hudson and Bennett.