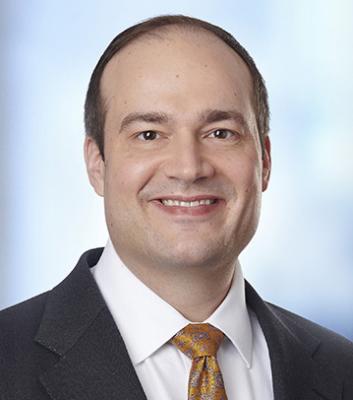 Tony Todero
Vice President & Co-Chair: Programming Committee
Winthrop & Weinstine

Tony Todero is an attorney in the Minneapolis office of Winthrop & Weinstine, PA, where he focuses on financial transactions.  Tony typically represents banks and other commercial lenders in a variety of loan transactions, including commercial real estate, agricultural and agribusiness finance, other asset-based lending, public finance, syndicated and club loan facilities, and loan participations.  He regularly speaks and writes about the Uniform Commercial Code, title insurance, and legal opinions.
Tony has been involved with the RMA since August 2017, having previously served as the Membership Chair of the Nebraska Chapter until February 2019.  He moved to Minnesota in March 2019 and has served as the Chair of the Affiliation Committee and Secretary.  He is the Programming Chair for the 2021-2022 term.
Tony earned his B.A., cum laude, from the University of Pittsburgh in Politics & Philosophy, his M.A. from the University of Minnesota in Communication Studies, and his J.D., magna cum laude, from the University of Minnesota.  He enjoys spending time with his spouse Leslie and their two beautiful daughters, Talia (7) and Maria (2).  He can occasionally be found wearing a kilt and snare drumming with the Macalester College Pipe Band.