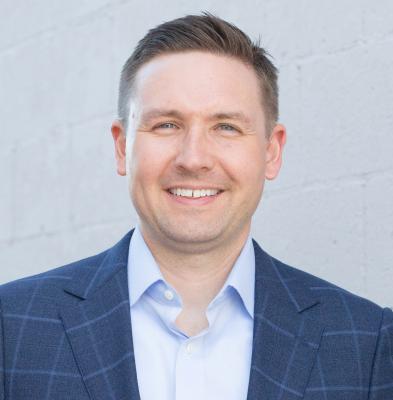 Eric Guttormson
Chair: Education Committee
Sunrise Banks

Eric Guttormson is a Commercial Lender at Sunrise Banks with a diverse lending practice among real estate and operating businesses.  Eric's approach to lending is relational and analytical with trusting and honest lending relationships.  He holds a CRC from the RMA and an MBA from Hamline University.  Eric enjoys sharing expertise with others through teaching and writing. Eric has been published in both the RMA Journal and Minnesota Bankers Association News Magazine.
Eric joined became an affiliate of the RMA, MN Chapter and was a member of the Education Committee.  He joined the Board in 2020 and served as Co-Chair of the Education Committee. He will continue as Chair for the 2021/2022 term.
Eric works from home and Sunrise Banks' branch in the North Loop of Minneapolis.  He enjoys engaging in the Minneapolis & St Paul community with his family at local restaurants, breweries and distilleries, retail stores, and parks.  Eric balances his work and family life with long-distance cycling and running.