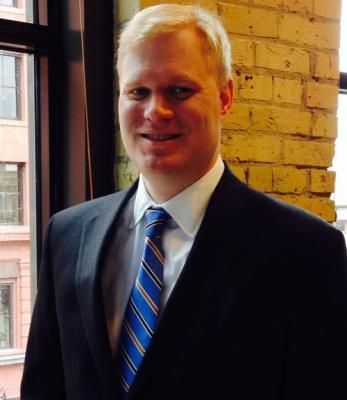 Mychal Bruggeman
Ad Hoc Legal Counsel
Manty & Associates, P.A.

Mychal Bruggeman serves as the local chapter pro bono legal counsel.  Mychal has practiced law in the areas of banking, bankruptcy, commercial litigation, and real estate since 2005.  In 2014, he joined the boutique downtown law firm, Manty & Associates, P.A., which specializes in creditors remedies, bankruptcy and banking.  Prior to his transition, Mychal was a shareholder at a full-service downtown law firm, and originally started his career in the United States Department of Justice in Washington D.C.   He received degrees from the University of Minnesota law school and the University of Wisconsin-Eau Claire.  
Mychal has been involved with the RMA Minnesota Chapter since at least 2007, and is also an officer in the state bar bankruptcy section.  He spends most of his free time in the joys of parenting and household management.  He also serves as a musician in his church, primarily on acoustic or electric guitars, where he plays the correct notes most of the time.